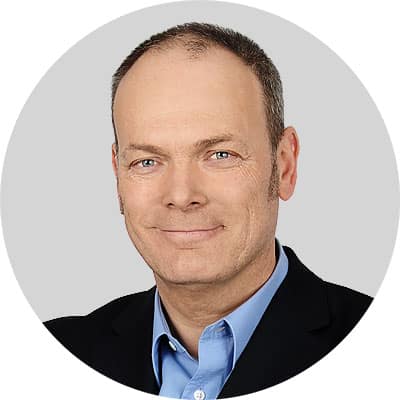 Good translators, cultural competence in the target language and modern translation technologies are important. But only a fully committed project management can bring challenging projects to a successful conclusion. That requires experience, the right work environment and people enjoying what they do.
Peter Seltsam, founder and CEO of Eurotext AG and Plunet GmbH, has 30 years of experience in the translation industry and knows the business inside out. He is an expert in the management and process automation of multilingual translation projects and advises his international clients on how to optimize quality, speed and costs.
---
Your project team – at eye level and competent
The concept of service is our main focus. Your personal Eurotext project team controls the entire translation process – responsibly, flexibly and efficiently. Our project management will assemble a team for each language, with clearly defined areas of responsibility and hierarchies. Our project managers take the expertise of the linguists into consideration and differentiate between text types, styles and specialist areas.
The number of linguists assigned to a project is scalable and depends on the size of the relevant project and deadlines requested by our clients.
The project team is in full control of progress at all times and coordinates all project-related issues and queries. The project teams are supported by our senior team members, language engineers and IT services.
All-round support from a dedicated Eurotext project team with a personal contact assigned to you
Consistently high quality based on continuous quality control measures, a whole range of automated verification processes and client-specific styleguides
Cost-savings thanks to next generation translation memory technology and efficient processes
We can scale up our country teams to accommodate tight deadlines
Comprehensive know-how of terminology management and finding the right style to optimally address target groups
Coordination of country teams around the globe with a single point of contact right here in our company
Your country teams – project-specific & scalable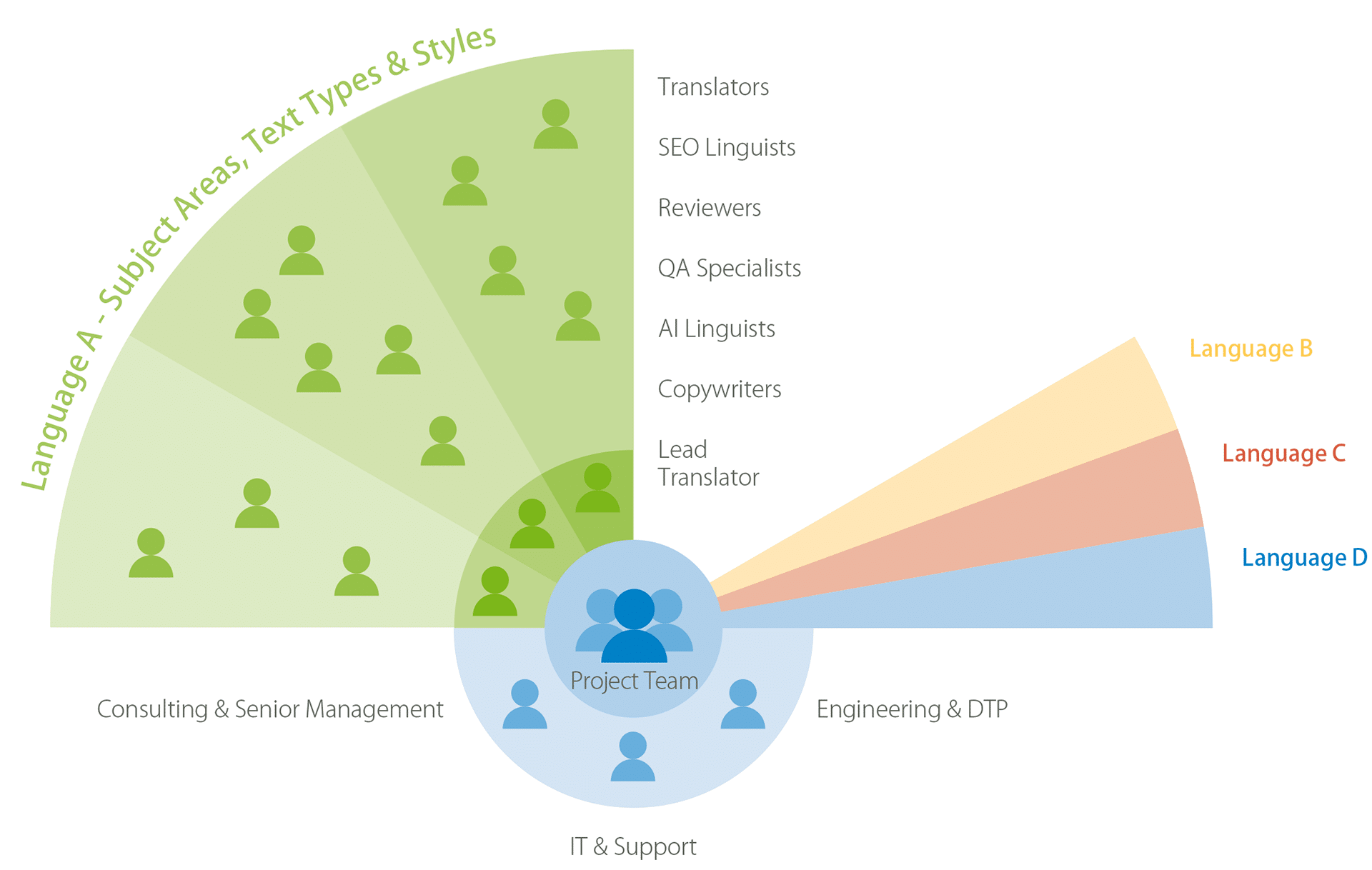 Each project is handled by experienced country teams. Depending on the type of project, these may consist of translators, SEO linguists, copywriters, reviewers, QA specialists, AI linguists, technical reviewers, lead translators and even the client's own staff.
Our country teams are put together individually to match the languages, specialist areas, text types and target groups of our client projects.
The linguistic, professional and cooperative competences of the linguists we use are continuously assessed in terms of projects and time. These assessments form part of our responsibilities and are verified at each ISO audit.
Our server-based translation environment allows us to work with scalable team sizes to match project sizes, deadline requirements and the requested target languages. Lead translators play an important role in the coordination of style, terminology and consistency, representing the interface point between the linguists and project management.