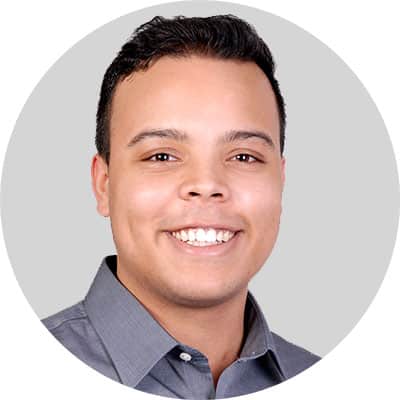 The Eurotext translation environment offers our linguists the option of translating directly in the original file format. Our import filters automatically recognize and "tag" code & formating. As a result, only relevant content will be translated and the data structure remains intact. This procedure saves time and reduces costs.
Julian Ardoin is in charge of IT Services at Eurotext AG, is the first point of call for all technical issues and supervises the translation of online shops and other e-commerce projects in his capacity of Language Engineer.
Direct integration
We offer plugins and solutions, which integrate the systems of our clients directly in our translation portal with 24/7 availability. The automatic generation of translation-optimized and standardized exchange formats is an integral part of our system solutions.
Files and formats
We can process all popular file formats and will deliver the finished translations in the same format and with identical structure as the original files. You will be able to re-import the files immediately and without any further processing.
Extensive know-how
We work on many exciting projects with our clients from industry and e-commerce every day. As a result, we have accumulated plenty of know-how – but that doesn't mean there still isn't more to learn. Have a look behind the scenes:
Files & formats
We can process the following file formats directly. We can, however, also translate other file types using custom filters and rules.
We are happy to offer help and assistance in the creation of suitable exchange formats.
Structured data
✔ properties
✔ resx
✔ xml
✔ sxml
✔ txml
✔ csv
✔ dita
✔ strings
✔ Android xml
✔ srt
✔ wix
✔ po
Web and exchange formats
✔ htm
✔ html
✔ xhtml
✔ COTI-Pakete
✔ dtd
✔ json
✔ yaml
✔ yml
✔ xliff
✔ sdlxliff
✔ tmx
✔ ttx
✔ xlf
Layout and graphics files
✔ indd
✔ idml
✔ icml
✔ ai
✔ eps
✔ psd
✔ pdd
✔ psdt
✔ tiff
✔ pdf
MS Office formats
✔ MS Word
✔ MS Excel
✔ MS Power Point
✔ MS Access
✔ MS OneNote
✔ MS Publisher
✔ Open Office
✔ Google Docs
✔ Google Sheets
✔ Google Slides
✔ txt